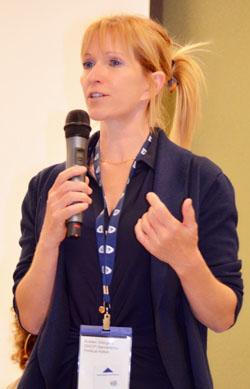 Kristen DiAngelo is a community organizer, political activist, expert witness and founder of The AC Project. Residing in Northern California, Kristen has worked in the sex trade since the mid 70's and as a result of the sex industry has flourished. Currently, Kristen works as a political activist, educator, and Executive Director of SWOP Sacramento. Ms. DiAngelo is the Executive Producer, Producer, and Co-writer for the award-winning documentary American Courtesans. American Courtesans, has screened in 7 countries and is currently carried in numerous libraries across the US and Canada. Winner of three "Best Documentary" Awards, one "Audience Choice" Award, one "Award of Excellence" and Recipient of a Human Rights and Civil Rights Award out of Jakarta, Indonesia, Kristen has spoken around the world about the plights of sex workers under prohibition in the United States. Kristen's sex trade experience spans the streets, the massage parlors, the brothels of Nevada, owning a service and working the internet. Pimped repeatedly- but now independent for more years than not- she's drawn strength from adversity, transforming from a victim of poverty and exploitation to a warrior for the rights of those who are marginalized and those who chose to work in the sex trade.
Pearl Callahan was 15 years old and a mother of a young son when she entered the sex trade. While entering consensually, many of her younger years were spent working for someone who profited off her forced labor. From her life on the streets and the hustle of pimps and undesirables; to the houses in Nevada, she understands first hand of the harm that a person can befall when not treated equally under the law.
Today, Pearl is an advocate for those who are victims of forced labor in the sex trade. She has deep ties to the street workers of Sacramento where she herself once fought to survive. Pearl Callahan has since advocated for best practices in the sex trade through working on laws such as SB 233; which allows sex workers to report violent offenses without fear of arrest and carry condoms without fear of them being used as evidence against them in a court of law and the victims compensation code in the state of California. She has been instrumental in research projects. The current project is an IRB certified project in conjunction with the University of California at Davis is investigating the intersection between sex work, trafficking, and criminalization. Pearl was one of the interviewees in the film "American Courtesans", an award winning documentary about the sex trade in the US, and continues to spread the message about the harms of criminalization from a lived experience.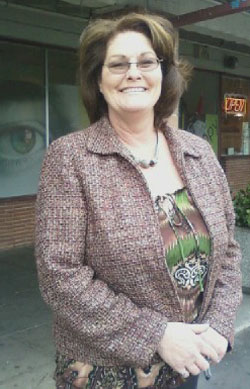 Julie Debbs, uses her past experiences as a sexworker, for over three decades, to be an effective advocate and ally to help other sexworkers use harm reduction techniques, as well as assist those who want to exit the sex trade. Julie understands the effect sexwork has on a larger scale of social and economic issues of sexual exploitation and human trafficking. She has over six year experience working at a dropin center with victims of the sexual exploitation and trauma. Julie has an AA Degree in Chemical Dependency Studies and has earned the William Randolph Hearst Award for Outstanding Achievement at California State University, Sacramento while working on her Bachelor's Degree in Social Work. In addition, she has been honored with the Oprah Winfrey's Ambassador of Hope. Julie's story has been featured on Capitol Public Radio through the nationwide radio program StoryCorps. Also, Julie has been interviewed on Fox 40 News in Sacramento advocating for victims of sexual exploitation and discussing the profiles of predators. She is aiding SWOP, Sacramento as Director of Operations, and uses her past experience as a tool to assist others in letting them know that their voice matters.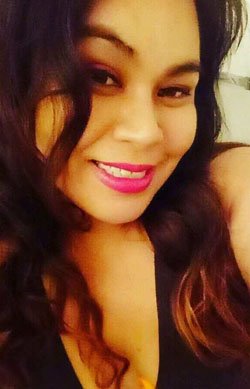 Veronica Loveall began working in the sex trade in 2011 as an independent escort and Webcam model. Although based in Sacramento, Veronica has toured throughout California and the western states working in the sex industry.
She is highly active on Social Media networks that Sex Workers use and has participated in numerous advocacy & outreach events in recent years, such as the Dominatrixes Against Donald Trump (DAD) and SWOP Sacramento's Die-In at the Capitol, the International Day To End Violence Against Sex Workers, and advocacy for S.B. 233 in Sacramento, CA. She also participated in the Women's March and the Indigenous People's March in Phoenix, Az.
She is now bringing those experiences and her passion for helping others into the advocacy work of SWOP Sacramento. She began getting involved in SWOP in 2018 and began serving as Community Coordinator and in mid-2019 moved into the Assistant Director position. Veronica is passionate about her advocacy for human rights, sex worker rights.
Veronica's passion to advocate for those in the sex trade stems from a true desire to make a difference for people in the Sex Work community.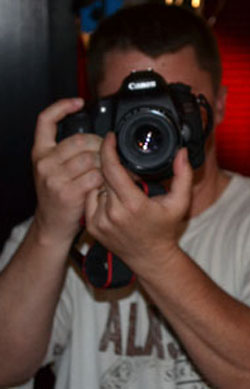 James' media resume includes writing, producing, directing, and editing both commercial and entertainment content for web, television, VoD, DVD, and theater platforms. His most notable work to date is the film "American Courtesans", which he co-wrote, co-produced, and directed. His education includes a Bachelor of Science and Masters in Management.
James has been involved in civil and human rights activism since he was in his teens. His volunteer work and advocacy have involved him in the LGBT, Homeless, and Sex Worker Communities. His varied work and travel experience, coupled with his advocacy and media experience, make him an ideal fit for SWOP.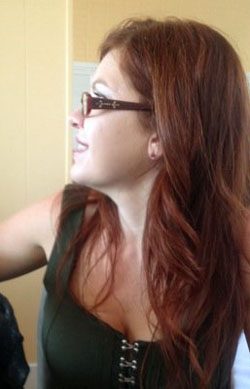 Kimberlee is Co-founder of Sacramento Sex Workers Outreach Project (SacSWOP) draws her expertise on the sex industry from sixteen years of sex work and twelve years of political advocacy for sex workers. She's co-founded two major advocacy organizations in the US and has worked in development and communications at the nation's first health clinic for sex workers. Kimberlee is a formidable spokesperson for the industry and has been featured in several prime time television and radio interviews as well as in print and Internet outlets. With fearless honesty, Kimberlee discusses her experiences working in all aspects of the adult industries to help illuminate the hidden truths so often masked by fear and stigma.
Her innovative approach to community organizing has helped expand a nationwide network of thousands of sex workers and advocates who believe in a rights-based approach to policy making. Kimberlee utilizes horizontal organizing principles that have empowered sex workers to be the leaders in the movement toward civil, labor and human rights.